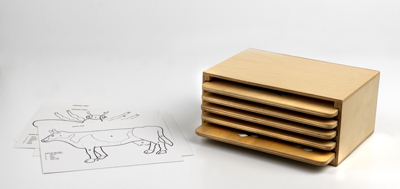 5 Puzzle Cabinet
€30 Euro
A unique Lisheen product.

This cabinet is one of four different sized cabinets designed to hold our Nature Inset Puzzles. Teachers can divide the puzzles into categories, e.g. Nature, Animals, Plants...etc., or fill the cabinet with any five of the separately sold puzzles.

This cabinet is so important in the classroom for storage space and to teach the child order as they replace the puzzles after use.

Puzzles not included.

Size 13 cm high.